Scientology's Private Investigators
Page last updated November 9, 1997
(Added March 17, 2014: Mike Rinder's blog reports the names of many of the private investigators who have worked for the Church of Scientology.)
(Added January 22, 2002: A more up-to-date page on Scientology PI's is found here.)
(Added March 12, 1999: If you'd like to get an idea of how well it pays to be a top investigator for the Church of Scientology, check out these photos of Gene Ingram's home in La Crescenta, CA.)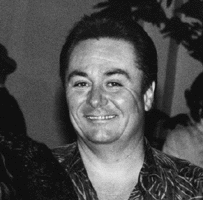 This is Eugene Martin Ingram, the Church of Scientology's lead private investigator (photo courtesy of Jeff Jacobsen, who snapped it at a Cult Awareness Network convention). He was born on February 24, 1946. There is a warrant out for his arrest in Tampa, Florida for impersonating a police officer. If you see him, please call the Hillsborough County Sheriff's Warrant Department at (813) 247-8000 and let him know what jurisdiction you saw him in. Also contact your local police department. The case number is 94-12262 and the warrant number is 94-051479.
(Note added March 12, 1996) The above warrant has led to the non-renewal of Ingram's PI license in the State of Arizona.
A copy of Ingram's business card has been obtained by Steve Fishman.
A complaint was filed against Ingram in Tacoma, Washington for criminal impersonation, a gross misdemeanor (case number 95-1530374). The events leading to this complaint are described here.
(Added April 29, 1996, along with scan of Florida warrant, above): There is another warrant for Ingram's arrest in Newkirk, Kay County, Oklahoma for carrying a concealed weapon (21 O.S. 1289.8) and violation of the Private Investigator's Act of the State of Oklahoma (42A O.S. 1750.1 et al seq.). This warrant was issued on 14 September 1989, Kay County District Court Case Number CRM-89-298. (This warrant is available as a text file as well as an image.) This warrant is believed to no longer be active.
Ingram was kicked off the LAPD amid allegations of involvement with a prostitution ring and drug dealers, but he was never convicted of any charges. (There is a New York Times story which mentions these charges, one of Ingram's outstanding warrants, and his "induc[ing] witnesses to lie" in an extortion case.)
Some strange goings-on regarding Ingram's records have occurred, described by Dick Cleek, with a further update from the mysterious abcdefg. Here's the latest, from Keith Henson (added July 7).
Gene Ingram was recently involved in the "outing" of another pseudonymous alt.religion.scientology, "henry," while paying a visit to the home of Ed Lottick, a board member of the Cult Awareness Network. Ingram goofed up during his visit, as he was impersonating a government Medicare official.
Click here to learn about Ingram's previous investigative work involving Grady Ward.
Click here to learn about Ingram's earlier investigation of Jeff Jacobsen.
(Added 2/24/97) More recently, Ingram has been involved in a noisy investigation of Jeff Jacobsen's father, apparently in retaliation for Jeff's bringing the issue of Lisa McPherson's death into the public eye. Scientologists have even picketed a singles dance where Jeff DJ's, as well as his home (a violation of Scottsdale municipal code).
(Added 11/9/97) Ingram has recently been involved in activity in England.

---
These photos are of Angel Adrian Casillas Jr. and William Thierry Duchaunac, employed by Talon Executive Services of 1981 Brookhurst, Suite D-429, Huntington Beach, CA 92646 (714-434-7476). Casillas is the short guy in the baseball hat, Duchaunac is the guy with the mustache, and the very tall white-haired man who seemed to be running the show is apparently Ken Rice of Talon. These private investigators were hired by the Church of Scientology to tail Franz Tartarotti, a German television producer who was in the United States to film a critical program about Scientology. Here is a report on the events which led to these photographs.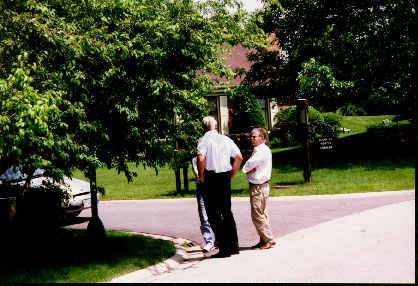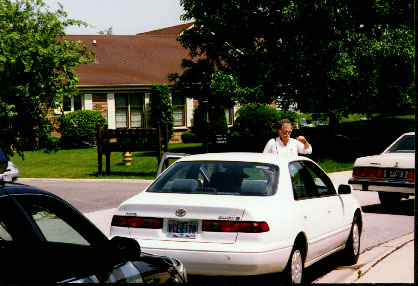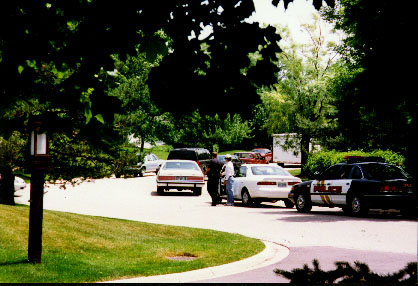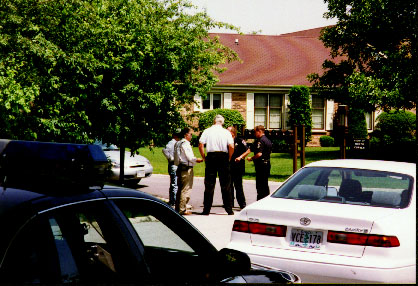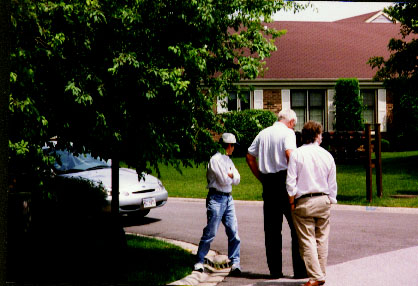 ---

Meet a couple of private investigators in the employ of the Church of Scientology. They are pictured here in a car with no license plate in the parking lot of the Mesa Justice Court across the street from the Church of Scientology on Dobson and University in Mesa, Arizona. (These photos courtesy of Stephen Marinick.) Rumor has it that they have worked in the employ of Sub Rosa Investigations (offices at 531 E. Chapman Ave., Orange, CA 92666-1602, (714) 538-4924, with a Los Angeles number (213) 581-2767 and Grass Valley number (916) 477-8044).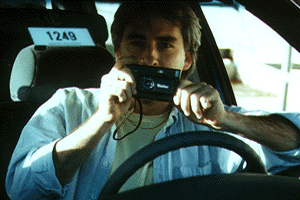 The investigator pictured here and another one (not pictured) hung out in front of Scientology critic Jeff Jacobsen's house on the morning of May 1, 1995 and went through his trash. (Click here for Jeff's account of that.)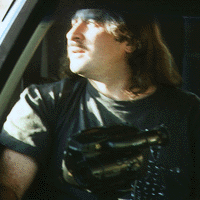 This guy accompanied the guy above to visit the Justice Court parking lot on May 6, 1995. He videotaped the proceedings as his companion took photographs of the Internet protestors across the street.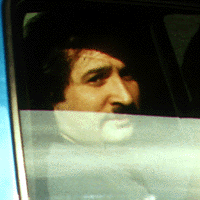 The local Scientologists claimed not to know who these guys were. A kid sent across the street to speak to them, came back and reported that they claimed to be with The Arizona Republic. A cellular phone call to the Republic disproved that, and when a protestor approached them and asked if they were from the "R&G" (Republic and Gazette, the two Phoenix dailies owned by Phoenix Newspapers, Inc.), they didn't understand the question.

(Jeff Jacobsen's page on this picket may be found here.


Private investigator Kirk Fowler of Fowler Investigations, Scottsdale, AZ, has been used by the Church of Scientology to investigate Keith Henson and send a letter to the Department of Education apparently trying to get Bruce Pettycrew's wife Kathleen fired over his picketing of the Mesa Org.

Click here if you can identify any of these unidentified private investigators.

Click here for a summary of the May 6 protest.
---
Click here for sources of skeptical information on a variety of topics including Scientology.
---

---